Wilmington's Clifford Brown Jazz Festival Marks 35 Years: Come Celebrate!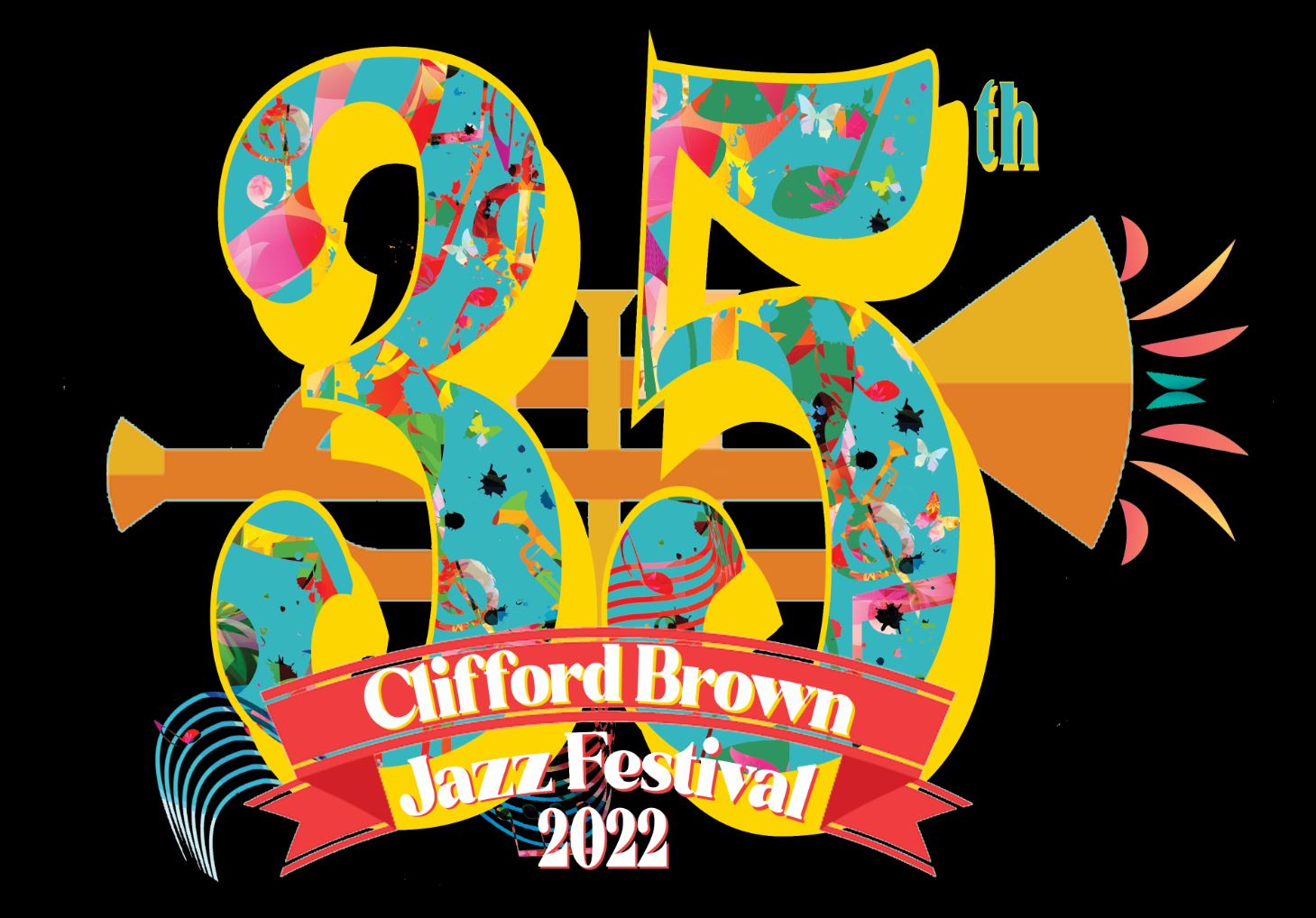 The 35th annual Clifford Brown Jazz Festival will continue to celebrate the legacy of its namesake, Wilmington, Delaware's own brilliant trumpet player and composer. The free public concerts — with special guest host Clifford Brown, Jr. — will take place June 15–18, 2022, in Rodney Square. The impressive line-up featured on the main stage will include Stanley Clarke, Chucho Valdés & Paquito D'Rivera, Stokley, Regina Carter, Rebirth Brass Band, Rayford Griffin, Joe Chambers, David Sanchez, Cintron, Maysa, Ernest Stuart & Thr3zus, Immanuel Wilkins, Lynn Riley & The World Mix, Spartan Alumni Jazz Band, and Tony "Big Cat" Smith.
The Clifford Brown Jazz Festival, the largest of its kind on the East Coast, is a tribute to the late jazz trumpeter, Clifford Brown, born in 1930 on the east side of the City. Also known as "Brownie," he died in 1956 at the age of 25 in a car accident on the Pennsylvania Turnpike. Even though he left behind only a few years' worth of recordings, his mark on the world of jazz as one of the most brilliant musicians, innovative composers, and dynamic entertainers was indelible.
Historically drawing tens of thousands to downtown Wilmington, the festival is a boon for hotels, restaurants, and local retail. It's an opportunity for visitors to take in the City's downtown district and beyond to the Riverfront and other local amenities.
Pre-Festival, June 12–14
In honor of the festival's 35th anniversary, pre-festival events will run June 12–14.
Sunday, June 12, 4–7 p.m., Episcopal Church of Saints Andrew and Matthew, 719 Shipley Street: The Best of Duke Ellington's Sacred Concerts featuring Derrick Thompson, Choral Director, and Gerald Chavis, Big Band Director.
In the last years of Duke Ellington's life, the jazz maestro explored the spiritual side of his extraordinary musical gifts. Between 1965 and 1973, Ellington wrote three massive works that combined elements of jazz, classical music, choral music, spirituals, gospel, blues, and dance. He called them his "sacred concerts," and they were performed in churches and cathedrals around the world. He said it was the most important music he'd ever written.
Monday, June 13, 6–9 p.m., Theatre N, 1007 North Orange Street: Brownie Speaks: A Video Documentary, The Life, Music, and Legacy of Clifford Brown by Don Glanden.
This feature-length documentary presents a richly detailed account of Brown's life and examines his historical importance in the context of three criteria: innovation, influence, and individuality.
The screening will be preceded at 6:30 p.m. by a special performance by the University of the Arts Graduate Jazz Ensemble. After the screening, special guests Clifford Brown Jr. and the Brown family will join the filmmakers for a discussion. Concessions featuring beer, wine, water, soda, candy, and popcorn will be available for cash or credit card.
Tuesday, June 14 at 6:00 p.m., Wilmington Public Library, 10 E. 10th Street: Jazz Art Exhibit and Live Music Reception.
While both the concert and the screening are free, registration at www.buytickets.at/cityfest is strongly recommended because seating will be offered first to those who pre-registered.
"Pay what you wish" donations will be accepted. Proceeds support other programs produced by Cityfest, Inc., including the Urban Artist Exchange and the Arts Work Summer Youth Program. Cityfest, Inc. is a 501(c)(3) tax-exempt corporation that solicits sponsorships and grants to subsidize the City of Wilmington's financial and staffing contributions to
arts and cultural programs. (Project staff is provided by the Mayor's Office of Cultural Affairs and other city departments, along with volunteers.)
Festival, June 15–18
The jazz festival mainstage performances will take place Wednesday through Friday, beginning at 5 p.m., and on Saturday starting at noon. As mentioned, the festival will be co-hosted by special guest Clifford Brown Jr.
This year's headliners include Stanley Clarke, Chucho Valdés & Paquito d'Rivera, Stokley, Regina Carter, and the Rebirth Brass Band. Late-night Jam Sessions will occur every night from 10 p.m. until 1 a.m. at various locations. Check the festival website and Facebook page for schedules and updates.
All ages are welcome to attend, and guests should bring lawn chairs or blankets for seating. Rodney Square will be lined with food trucks and vendors throughout the festival week. Rodney Square is a destination in its own right with lighted fountains, planters, benches and tables, green areas, and a splash fountain.
This year's festival t-shirt featuring the "35th Annual Clifford Brown Jazz Festival" logo, designed by local artist Jarret Harris, a.k.a. PosixArt, will be available for purchase.
The Clifford Brown Jazz Festival is presented by Cityfest, Inc., and the City of Wilmington with generous support from WRTI 90.1 FM, The Kenny Family Foundation, Delmarva Power, An Exelon Company, Gerald Chavis Music, The Christina Cultural Arts Center, Greater Wilmington Convention and Visitors Bureau, the Westin, Hyatt Place, Sheraton Suites, The Doubletree, Hotel duPont, Le Cavalier, Nomad Bar, Wilmington Public Library, The Episcopal Church of Saints Andrew and Matthew, Downtown Visions, and Theatre N.
Find out more about the festival performers, schedule, and registration at www.cliffordbrownjazzfest.org. Follow the festival's Facebook Page.
City of Wilmington Office of Economic Development (OED)
The OED is committed to ensuring a diversified local economy for the City by promoting and developing all varieties of industry and by initiating programs to increase job opportunities for residents of the City of Wilmington. Contact them at (302) 576-2120 or sjpark@wilmingtonde.gov. Follow them on Facebook and LinkedIn.