Tactical Placemaking: Downtown Wilmington Holiday Market, Village, and Pop-Up Bars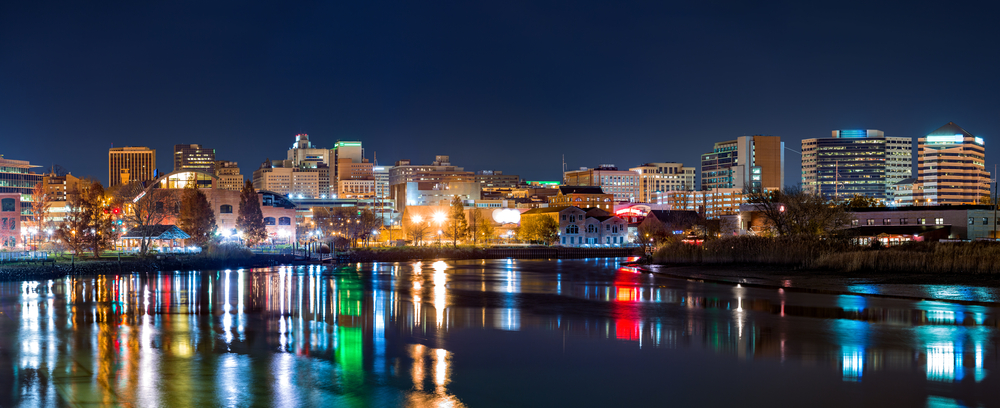 The holidays offer the opportunity to translate the prevailing spirit of festive gathering into tactical placemaking. Placemaking is a vital part of modern economic development because it strengthens the connection between people and the places they share by utilizing community assets, inspiration, and potential to create public spaces that promote people's health, happiness, and well-being. All of these factors are crucial to economic growth.
The value of social capital should not be underestimated. Quality communities with a strong sense of place rooted in the pride and efforts of their residents foster business activity and attract talented workers who contribute to regional economic prosperity.
MIT's "Places in the Making" report states, "Put into practice, placemaking seeks to build or improve public space, spark public discourse, create beauty and delight, engender civic pride, connect neighborhoods, support community health and safety, grow social justice, catalyze economic development, promote environmental sustainability, and of course nurture an authentic sense of place."
Mark Wyckoff, architect, and professor at the Montana State University Land Policy Institute, theorizes that there are four types of placemaking: Standard, Strategic, Creative, and Tactical.
Standard placemaking, generally conducted at the municipal level, includes efforts such as facade improvements and park development.
Strategic placemaking aims to make large-scale, systemic improvements that increase housing, improve transportation, enhance infrastructure, and develop amenities to attract talent and improve quality of life for residents.
Creative placemaking seeks to define and embed the culture of an area and can happen at various levels. An example is the creation of an Art District.
Tactical placemaking involves low-risk, low-cost, and short-term projects, such as pop-up markets, temporary parks or pedestrian malls, or other "limited time only" attractions.
The MIT report found that tactical methods — such as temporary installations to host pop-up businesses, reclamation of parking spaces for use and enjoyment, and reallocation of spaces for walkers, runners, and cyclists — can be remarkably effective in remaking a public space quickly and cheaply while calling attention to the need for continued placemaking on a larger scale.
Holiday Tactical Placemaking: Wilmington, DE
Holiday Markets
Wilmington, DE, is a prime example of the implementation of community improvement efforts to advance economic development. Downtown Visions is a private, non-profit organization that manages Wilmington's Business Improvement District and Main Street program. Its vision is to create, manage, and promote a quality environment for people who live, work, and visit Downtown Wilmington. Downtown Visions collaborates with public and private sector entities for neighborhood revitalization and stabilization through clean and safe initiatives, small business development, retail recruitment and retention, job creation, and economic development.
During the holiday season, Downtown Visions partners with various community entities to bring pop-up markets to life:
LOMA Holiday Village on 2nd & Market Street increases foot traffic in the up-and-coming Lower Market Street (LOMA) creative business district every Saturday: from the last one in November until the last one before Christmas. There's entertainment, kids' crafts, food vendors, and more. The Holiday Village is sponsored by Stop the Violence Coalition - Peace Academy.
DE.CO Downtown Holiday Market on 111 W 10th Street in DE.CO Food Hall amps up the holiday spirit on Saturdays from Nov. 26th to Dec. 17th. The hall is transformed into a winter wonderland, featuring pictures with Santa, an artisan market, a Hot Cocoa and Gingerbread House Creation Station, and more.
Pop-Up Bars
In recent years, both new and established Wilmington bars have jumped on the pop-up Christmas trend by transforming their spaces with extravagant holiday decorations, themed cocktails, and s'mores stations.
Grain's Jingle Bar takes over Grain at Trolley Square's cozy heated and enclosed rear patio with an explosion of Christmas lights, garland, and wrapping paper. Located at 1709 Delaware Avenue in the Trolley Square neighborhood that stretches between N. DuPont Street and N. Scott Street, patrons are greeted at the entrance with twinkling lights and the aroma of s'mores.
Blitzen at 220 W. Ninth Street is a true pop-up bar that made its debut in 2019. Blitzen prides itself on serving up its craft cocktails in an immersive visual experience. Styled as Blitzen's off-season den, the decor is sumptuous and smart. Visit while you can. Blitzen closes up access to his digs after Christmas Eve.
City of Wilmington Office of Economic Development (OED)
The OED is committed to ensuring a diversified local economy for the City by promoting and developing all varieties of industry and by initiating programs to increase job opportunities for residents of Wilmington. Contact them at (302) 576-2120 or sjpark@wilmingtonde.gov. Follow them on Facebook and LinkedIn.
A list of community holiday events can be found here.